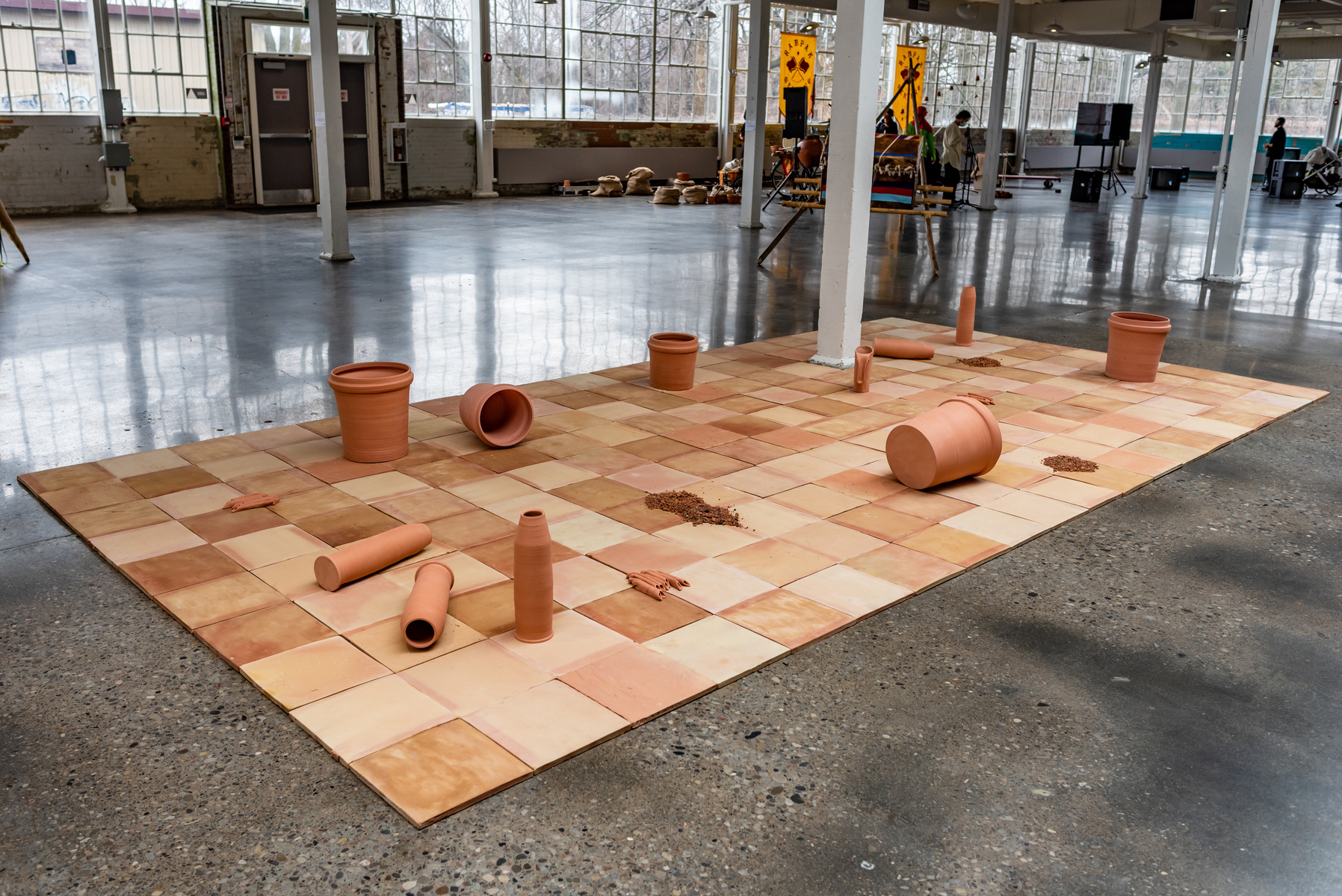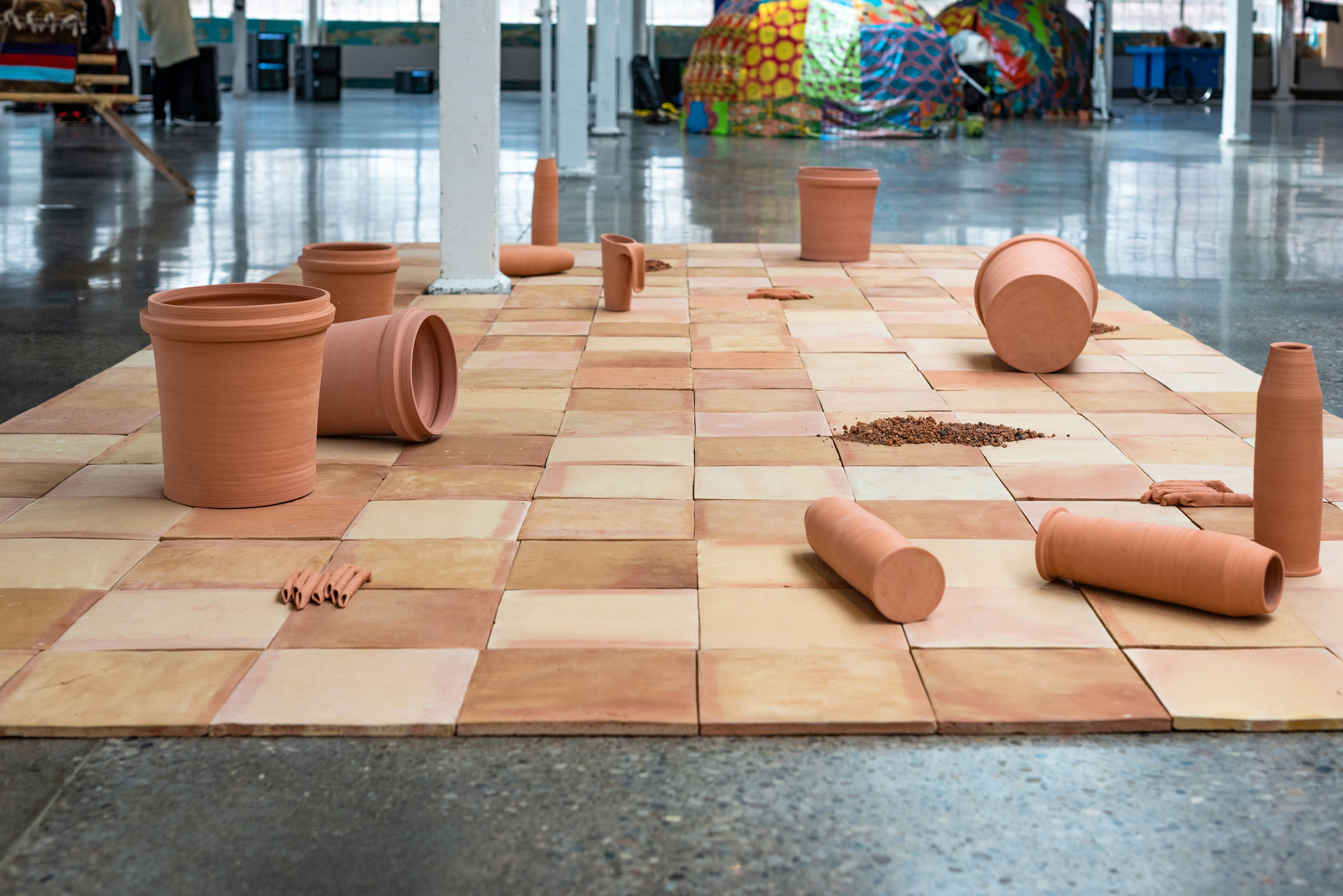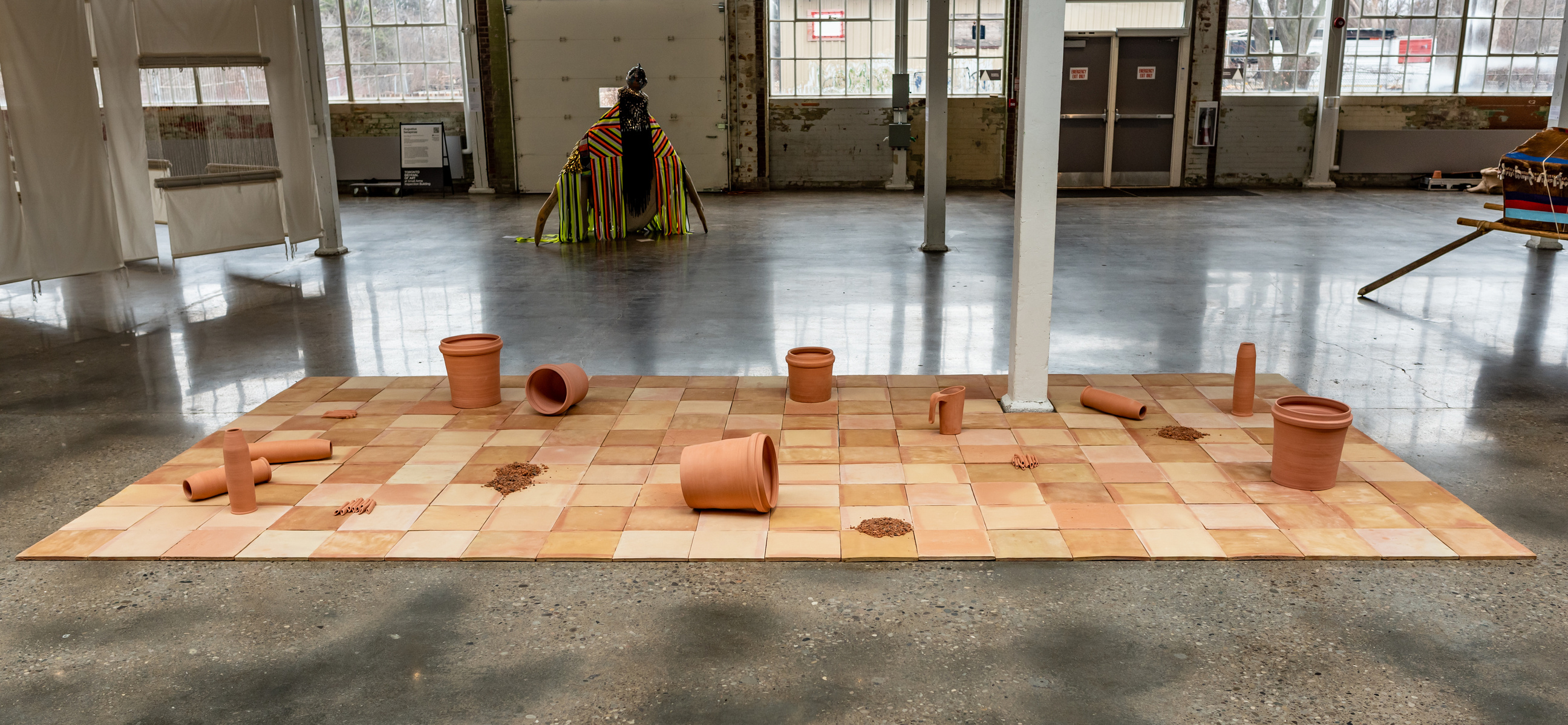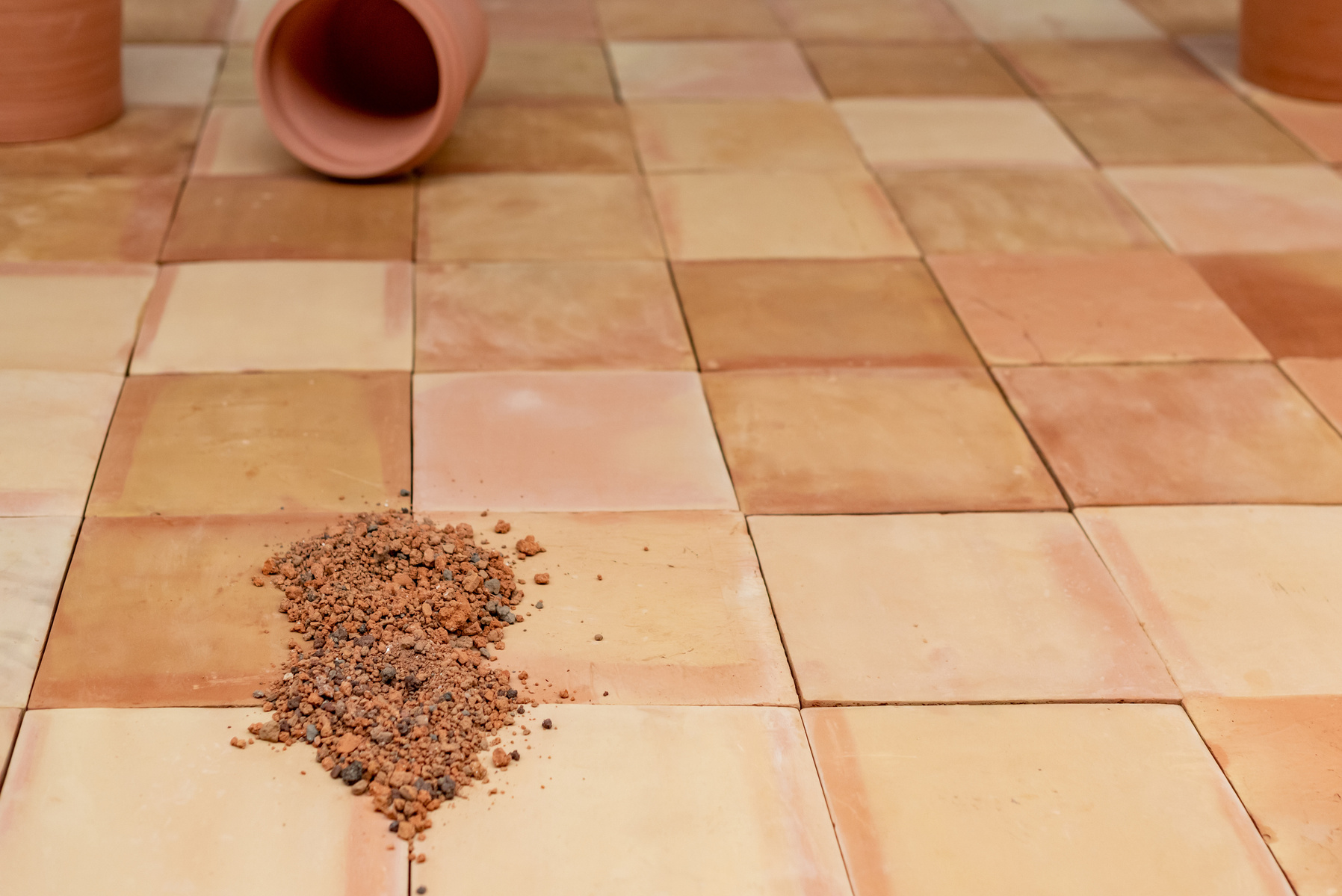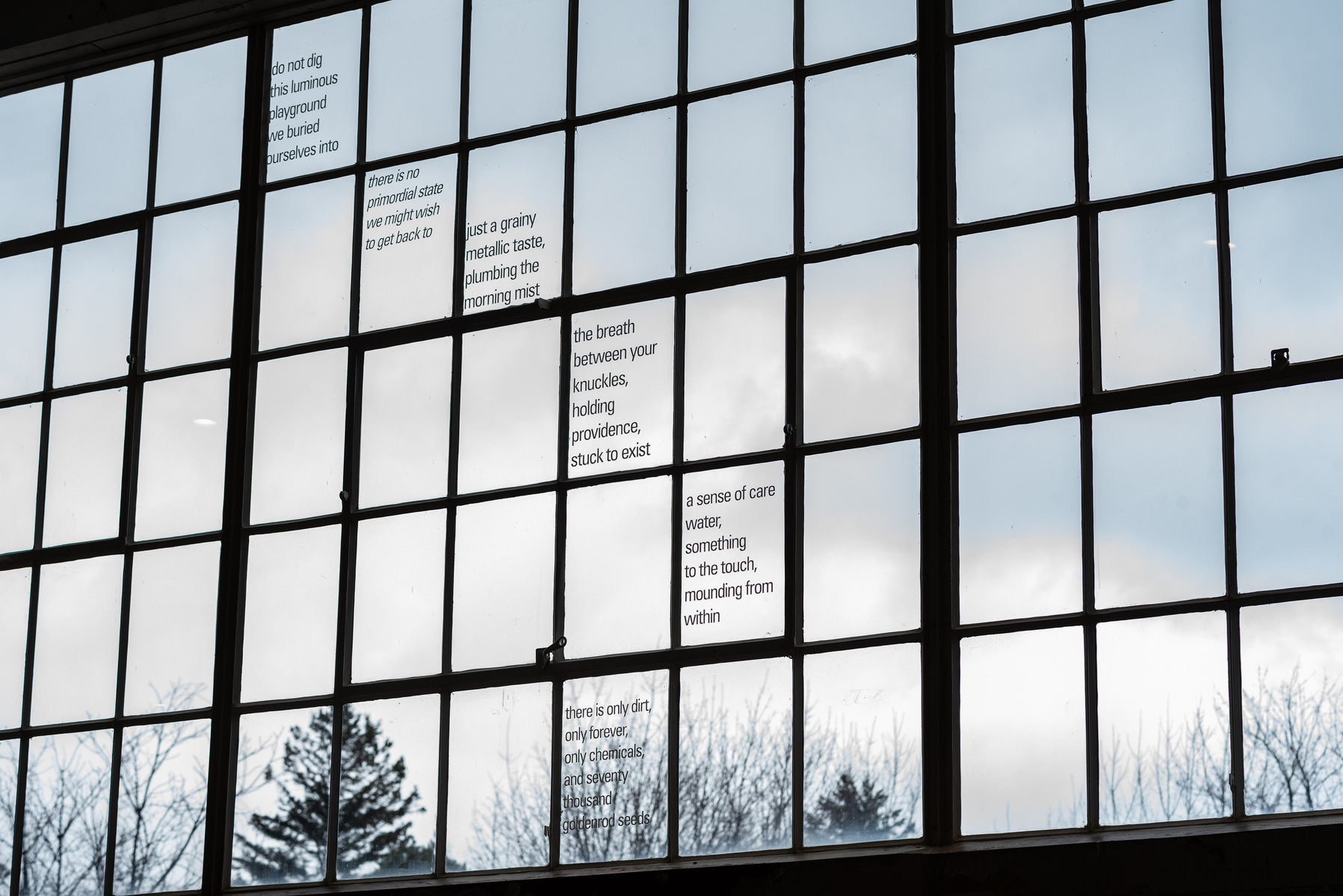 Footnotes for an Arsenal
2022
Footnotes for an Arsenal proposes an unflinching and caring attunement to the ground we stand upon, and to the profound social, historical, and chemical enmeshments that link us to it. The work meditates on past, present, and future histories of the land where the Small Arms Inspection Building is located. As a prior munitions plant for the Canadian Army, this site is entwined with an unceasing process of biocultural remediation, involving the containment of 70,000 tonnes of radioactive soil that have been buried between Small Arms and Lake Ontario's shoreline. The work is mobilized by the complexity of contamination and porosity as both conditions of the site and of the many beings sustained within it. This tableau offers mnemonic traces of a hazardous ground, charting the uncontainable nature of earthly bodies while tending to forms of life that are not defined by their damage.

Commissioned by the Toronto Biennial of Art and made possible with the generous support of the RBC Emerging Canadian Artist Program and the Women Leading Initiative.

The words in the poem's second stanza were borrowed from Alexis Shotwell's 2016 book titled Against Purity: Living Ethically in Compromised Times.

Photos by Rebecca Tisdelle-Macias